Bee Barrager
The hive hums to your command. Send your pretties out to do your bidding!
Effects
Shoots five damaging bees! If you're looking directly at your target when each particular bee is launched, it will follow the target! The bees are in fact, real, so using this item will push you back a little bit. Its slow effect works on people even in non-pvp zones.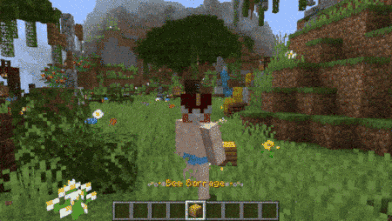 How to Get it
This item can be found as a drop from Present Chests and Magic Chests
Community content is available under
CC-BY-SA
unless otherwise noted.