You can create guilds by talking to the guild master at spawn or in Highwind at a price of $5 Mil.
Guilds come with many perks and more can be unlocked by upgrading your guild using /guild upgrade
Perks include:
Guild Vaults
Guild Bank
Guild suffix
Guild Chat
Allies
Guild warp
Mob XP increase
Guild Contracts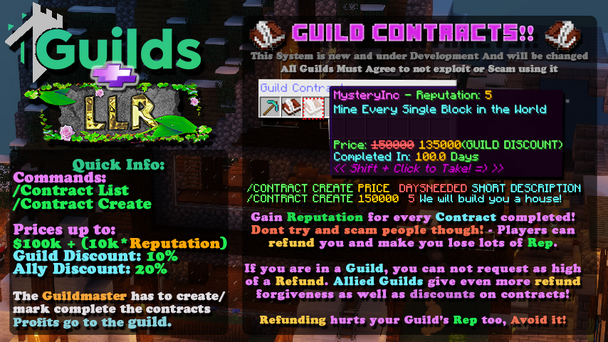 Guild Contracts are a great way for guilds to sell their time or experience by offering a contract to complete tasks that other players can purchase. This increases their guild reputation which allows for larger project prices and plays into other guild features.