Auction House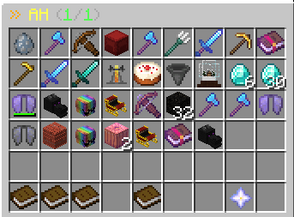 You can access the auction house by typing /ah
You may sell what is currently in your hand to the auction house by typing /ah sell {price}
Auction house posts are forwarded and posted to the server Discord
Ranking up increases the number of auctions you can post
Player Shops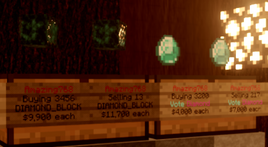 Players can create shops wherever they can build! Just left click on any chest with the item in hand you want to sell then enter a price!
You can buy/sell to these shops by clicking on them, then entering the amount of item you want into chat
Ranking up increases the number of shops you can create!